Meet our inaugural class of climate ambassadors (2021-2022) and hear why they joined the program:
I would like to become an ambassador so I can better explain to those not in our world why they should care. I want to be able to explain how global warming has an impact on small copepods to large whales, and how ocean conditions can affect them directly through the marine food supply.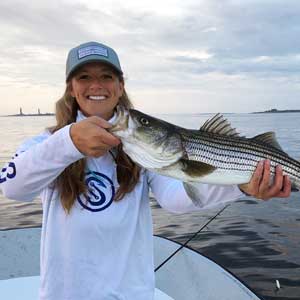 Leah Baumwell
The Pew Charitable Trusts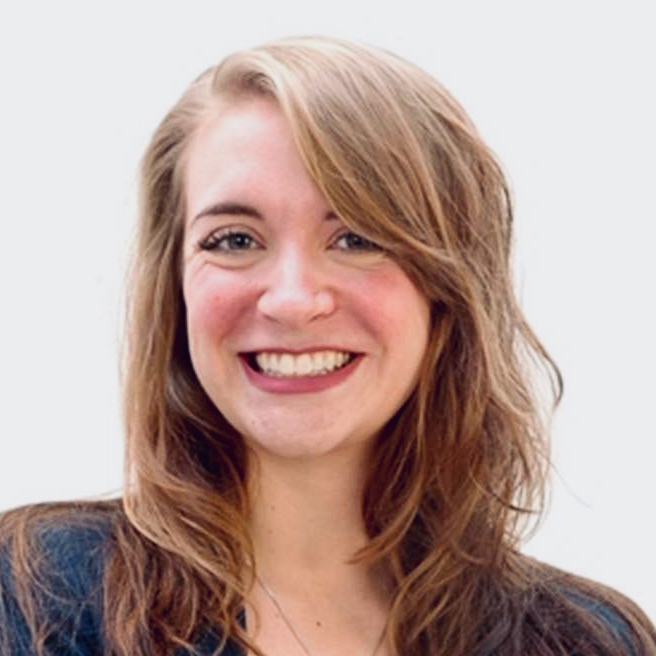 Corinne Burns
PhD Candidate - Institut des Sciences de la Mer, Université du Québec à Rimouski
My research investigates bottom-up drivers of fish recruitment, processes which are often rooted in climate-related variables, but the personal driver behind my research, and the reason I decided to become a Climate Ambassador, is to preserve and protect those fishing environments and resources that inspired me to become a scientist for the benefit of inspiring future young scientists.
As a marine biologist studying the Antarctic species commercially known as Chilean Sea Bass, the Climate Crisis is of particular relevance, given its exacerbated effects at the poles, rendering the capacity to effectively communicate these ramifications of critical importance.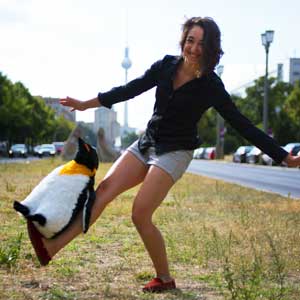 Jilda Alicia Caccavo, Ph.D.
Alfred Wegener Institute, Helmholtz Centre for Polar and Marine Research, and Berlin Center for Genomics in Biodiversity Research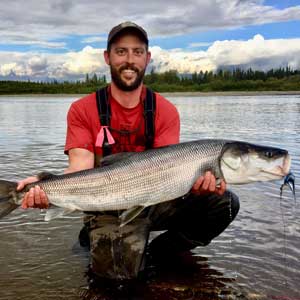 Nate Cathcart
Alaska Department of Fish & Game
I'm interested in the CAP because I want to develop communication skills that acknowledge diverse value systems among human communities that share common resources as culturally, ecologically, commercially, and recreationally important fishes respond to emergent shifts in Alaskan climate patterns.
I would like to become an AFS Climate Ambassador to engage and enervate local communities to make positive strides in changing attitudes and understanding on climate change issues. It is my hope that as part of CAP, I would develop skills to effectively communicate climate change science to non-science audiences.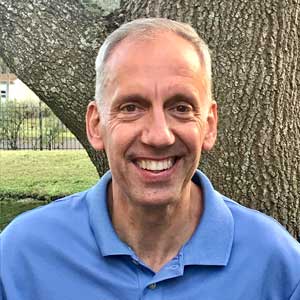 Joseph Cavanaugh
NOAA Fisheries, Protected Resources Division, Southeast Regional Office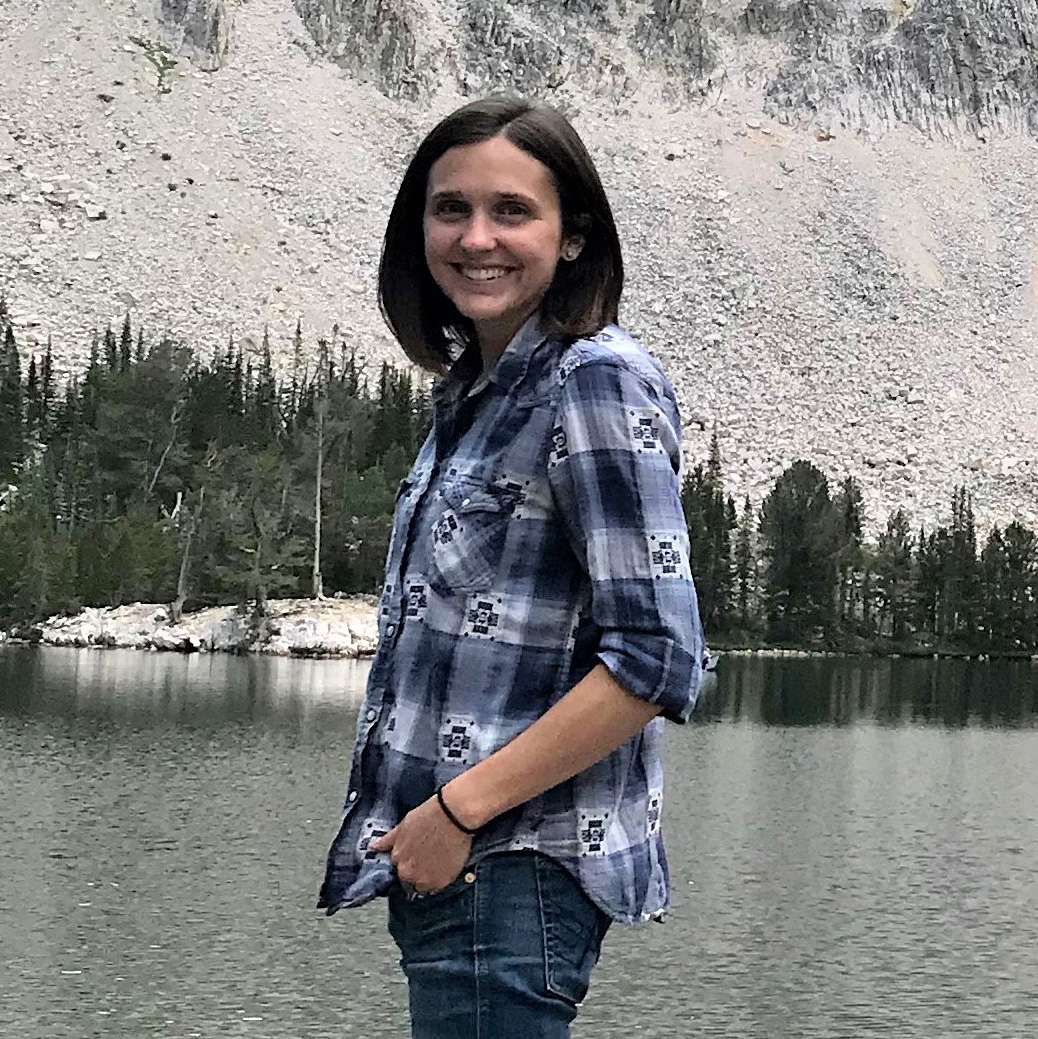 Keats Conley
North Zone District Fish Biologist Salmon-Challis National Forest
I am excited about the CAP program as an opportunity to learn new ways to communicate about climate science in more creative, accessible, and unifying ways. 
As a plankton scientist, changes in ocean temperature and acidification directly impacts the microscopic communities that I study. I am looking forward to working with the other CAP ambassadors to learn more about their stories and how we can work together to support the greater fisheries community.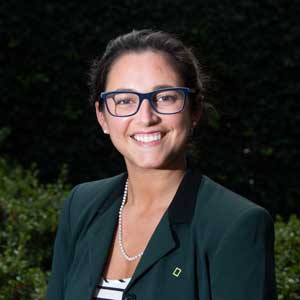 Gabrielle Corradino, Ph.D.
National Oceanic and Atmospheric Administration (NOAA)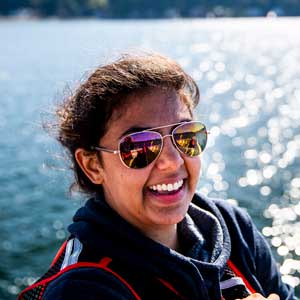 Deana Crouser
NOAA Alaska Fisheries Science Center
I would love nothing more than the chance to further develop my skills in science communication, so I can continue to make an impact and bring awareness to how climate change will personally affect individuals and the economy, just as it has affected me.
As both an avid angler and coldwater fisheries researcher, I have an immense vested interest in protecting the world's aquatic resources from climate change.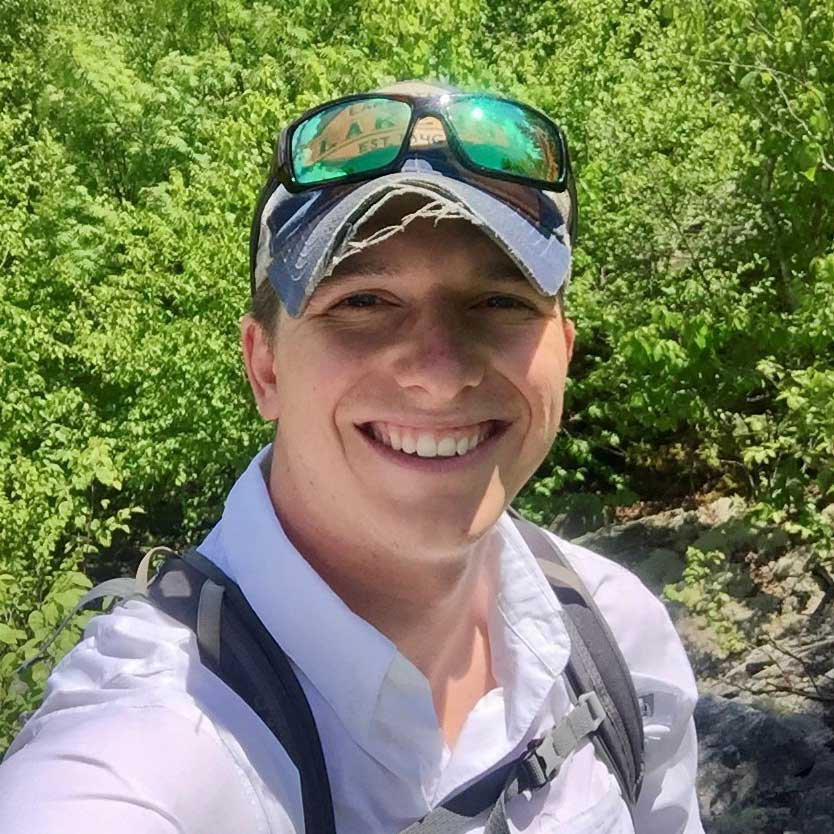 Sam Day
Great Lakes Fisheries Research Specialist, Little Traverse Bay Bands of Odawa Indians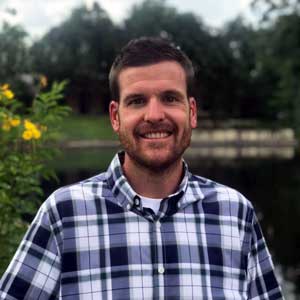 Shaun Donovan
San Antonio River Authority
Effectively communicating science is critical to impacting climate change, it is my hope that the AFS Climate Ambassador Program can develop tools that lead to lasting positive impacts throughout the world.
I'm eager to join the CAP program for the opportunity to gain a deeper understanding about the different intricacies of fisheries—food security, cultural significance, global economy, and recreation—and to collaborate with science communicators who are invested in large scale, just, and sustainable climate actions.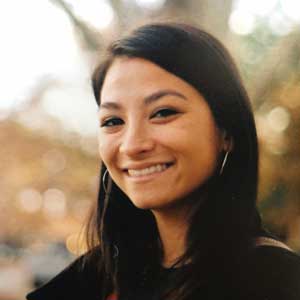 Gabriela Dunn
Golden Gate National Recreation Area, National Park Service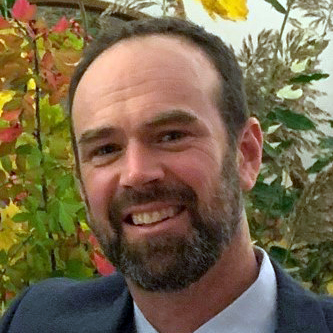 Nat Gillespie
USDA Forest Service, Washington, DC
I am interested in communicating the need to act in the face of a changing climate to develop collaborative solutions that will protect and conserve our nation's freshwaters fisheries, waterways and communities who depend on them. 
I am very excited to be a Climate Ambassador to continue my pursuit of sparking understanding and support, experiment with methods of engagement, and recruit more advocates for fishes/fisheries threatened by climate change.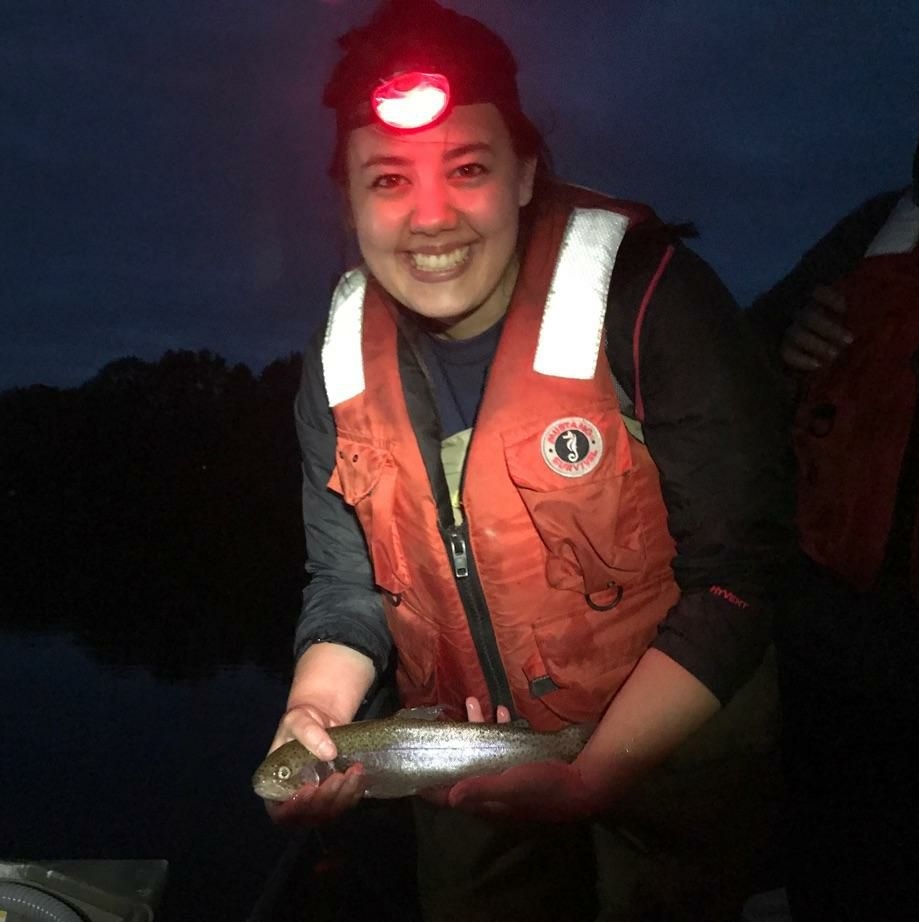 Lian Guo
Graduate Program in Organismic and Evolutionary Biology, University of Massachusetts Amherst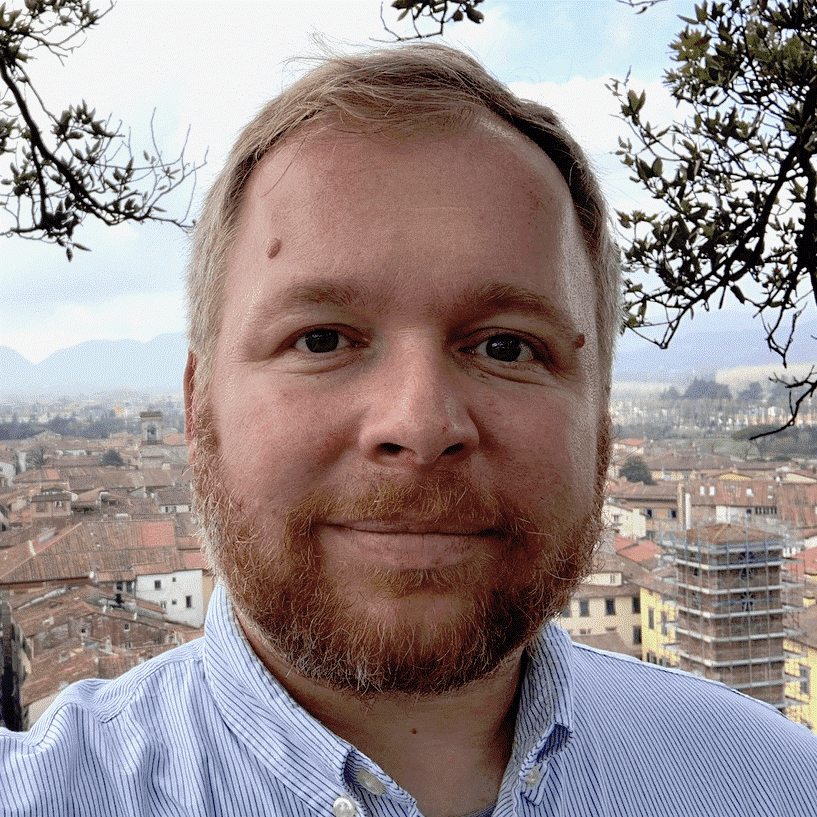 Elliott L. Hazen
Research Ecologist, NOAA SWFSC Environmental Research Division
Climate change remains one of our greatest threats to fisheries and communities that depend on them, and I look forward to combining my passion for outreach and education with my research climate variability and change towards advancing the climate ambassador program with AFS.
I am working to save pieces of the planet for my 10-year-old granddaughter.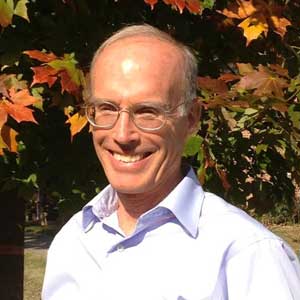 Robert M. Hughes
Amnis Opes Institute and Department of Fisheries & Wildlife, Oregon State University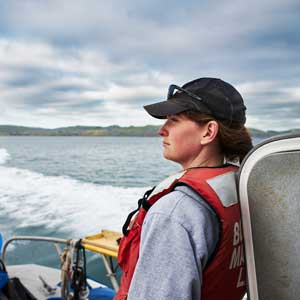 Helen Killeen
UC Davis, Coastal & Marine Sciences Institute
I believe that sustaining healthy and resilient wild-capture fisheries requires knowledge of how the ocean influences fish and how these connections may shift with climate change.
As an avid recreational angler and a science communication instructor, my interest in the Climate Ambassadors Program stems from a desire to make climate science relevant to the North American angling community and take the knowledge gained in this program and pass it on to my students.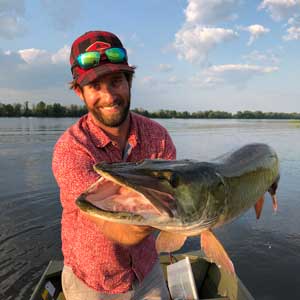 Sean Landsman
Carleton University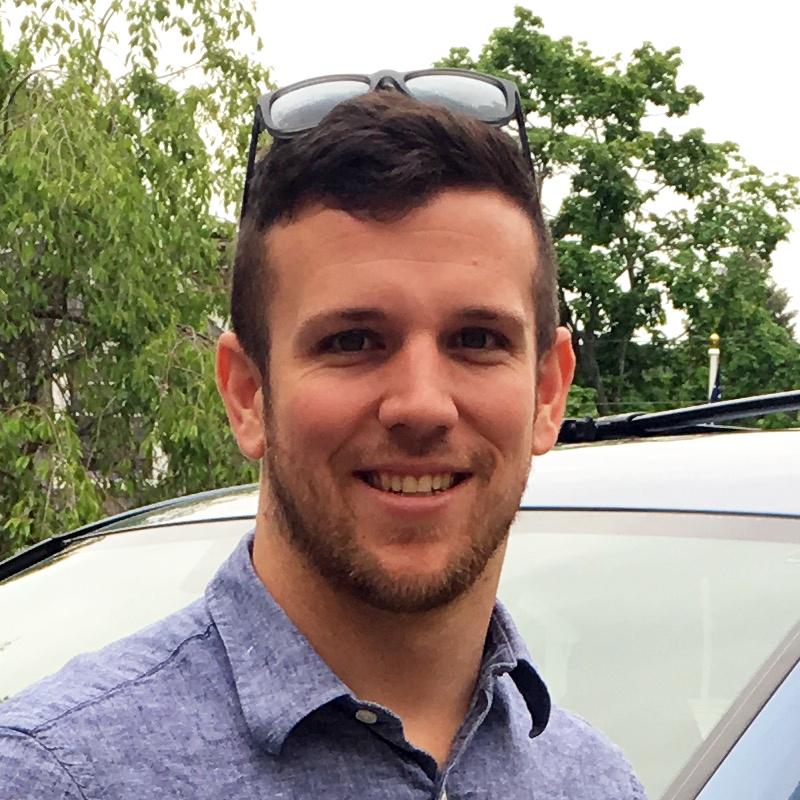 Alex Latzka
Wisconsin Department of Natural Resources
I am interested in ensuring that data and climate science are incorporated into fisheries management decisions, policies, and processes, and particularly thinking about and promoting creative, forward-thinking climate adaptation options.
I currently work at the interface of fisheries science and climate adaptation and want to improve my ability to communicate with diverse audiences to help address these important topics.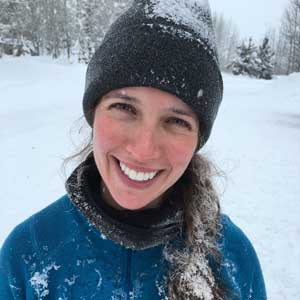 Abigail J. Lynch
Research Fish Biologist, U.S. Geological Survey, National Climate Adaptation Science Center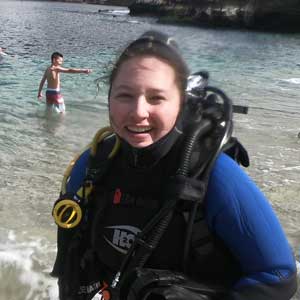 Emily Markowitz
Research Fisheries Biologist, NOAA Fisheries, Alaska Fisheries Science Center
With the American Fisheries Society's Climate Ambassador Program, I aim to further my leadership and science communication experience in the cross section between fisheries science, socioeconomics, and climate issues.
Climate change is one of the most significant issues of our time, and I want to contribute to efforts to make our fisheries, ecosystems, and communities more resilient to climate impacts.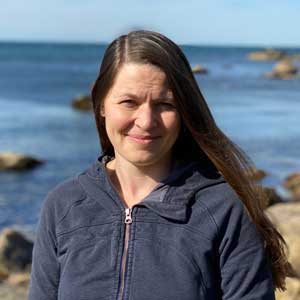 Amanda McCarty
NOAA Fisheries Northeast Fisheries Science Center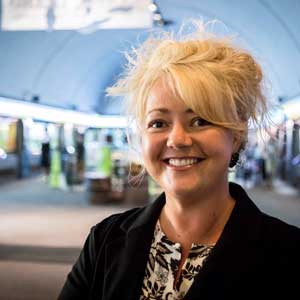 Karen Murchie
Shedd Aquarium
As community scientists play a key role in collecting migratory fish phenology data as part of a program I lead, it is important that I have the skills to effectively communicate the influence of climate change on natural processes, so they in turn are empowered to become advocates for their local environments.
People in salmon watersheds can see that ecosystems are changing; effective communication of climate and fisheries science is necessary to inform and motivate proactive measures for conserving salmon watersheds of the future.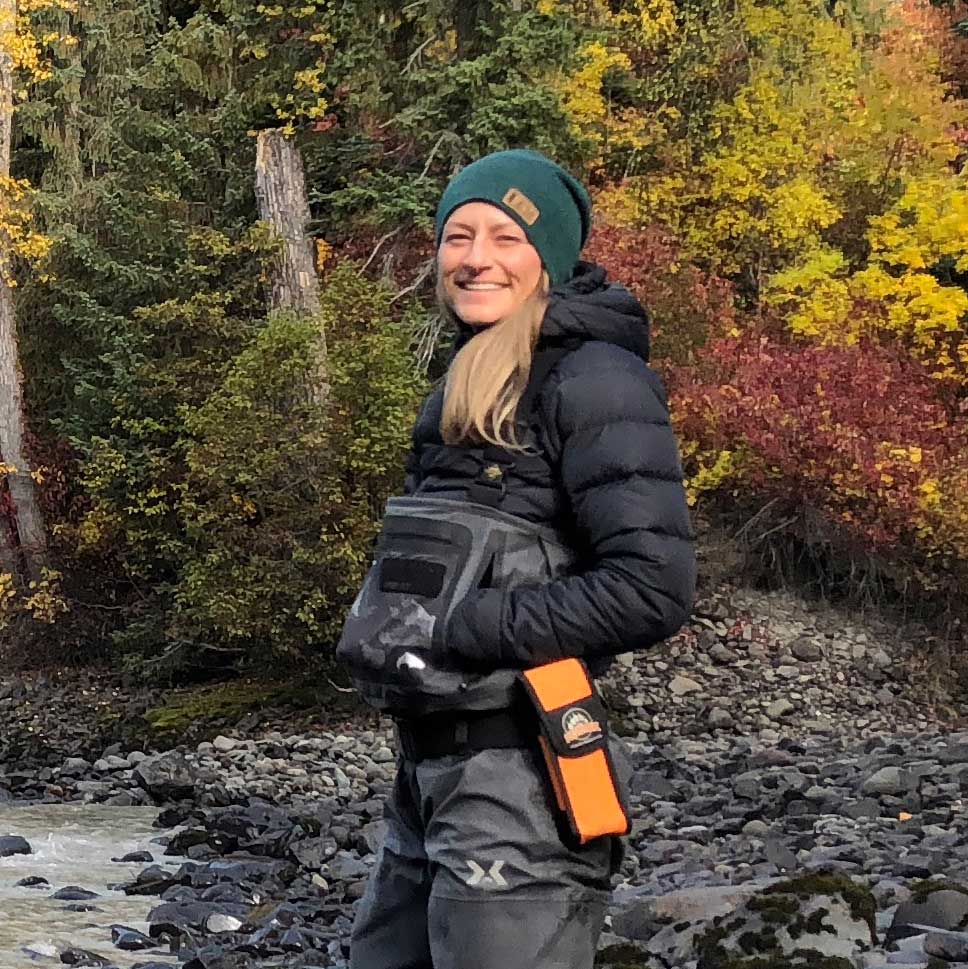 Allison Oliver
Skeena Fisheries Commission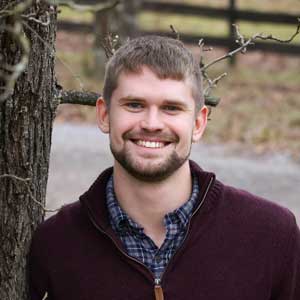 Tyler Plum (He/Him)
Masters Student, Nova Southeastern University
To me, communicating the realities of climate change is a matter of personal and professional responsibility; everyone I will ever work with has a climate impact story, and I believe effective climate communication will come out of connecting with those stories.
Rising to the challenge posed by anthropogenic climate change will demand unparalleled innovation and collaboration across all human societies, and I am excited to play a role in that work.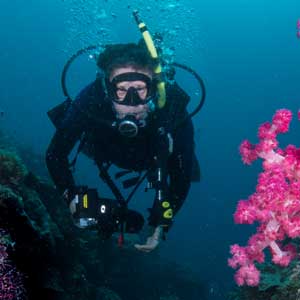 John Pohl
NOAA Fisheries, Northwest Fisheries Science Center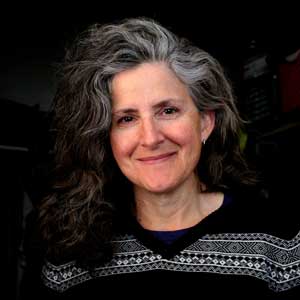 Leanne H. Roulson
AFS President Elect
I truly believe that fostering a dialogue among all facets of society on issues like climate is part of AFS's core mission to enhance and conserve our nation's and the world's fisheries.  I look forward to learning skills to make me a better ambassador for AFS.
As the threat of climate change continues to be an increasing and undeniable threat to people and the resources that they depend on, I feel compelled to join the CAP program in order to bridge the gap in public understanding of climate change and to inspire actions that make a difference.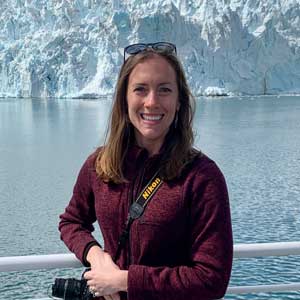 Alicia Schuler
NOAA Fisheries Greater Atlantic Regional Fisheries Office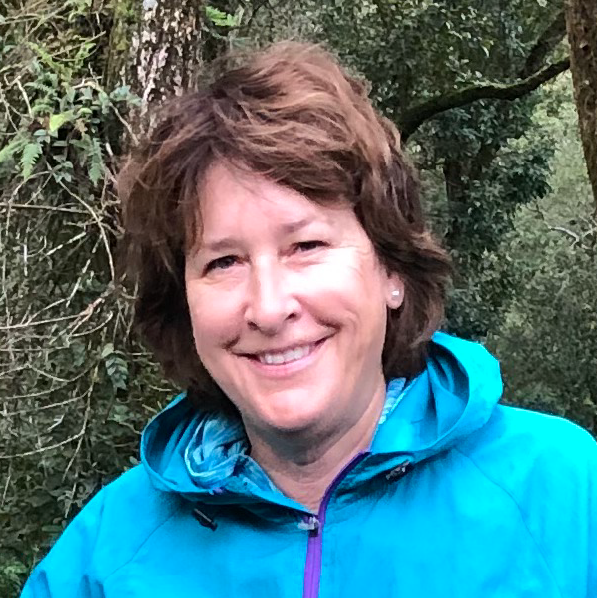 Vera L. Trainer, Ph.D.
Oceanographer, NOAA Northwest Fisheries Science Center & Science Board Chair, North Pacific Marine Science Organization (PICES)
As the Science Board Chair of the North Pacific Marine Science Organization (PICES) who sees climate change as the most important issue for the UN Decade of Ocean Sciences (2021-2030), I want climate communication to be my superpower.
The health of our planet depends on the open collaboration between scientists and the broader community—I strive to cultivate a cooperative, confiding, and fluid climate, starting with my work as an AFS Climate Ambassador.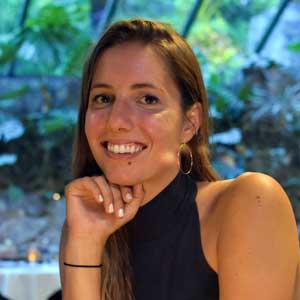 Jacey Van Wert
Ph.D. Student, University of California, Santa Barbara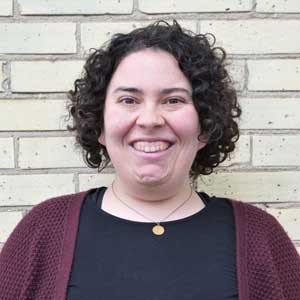 Spencer Weinstein
University of Waterloo
My research in the Canadian Arctic has given me perspective into the effects that climate change is having and will continue to have on remote fisheries and the communities that depend on them and, through the Climate Ambassador program, I look forward to the opportunity to communicate that perspective to the broader public.