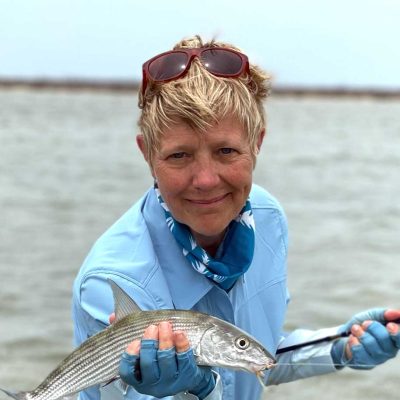 Julie Claussen
Fisheries Conservation Foundation Director of Operations
Julie Claussen has spent over 30 years as a fisheries research biologist and academic professional at the Illinois Natural History Survey, University of Illinois. She was one of the original founders of the Fisheries Conservation Foundation, which works to link the advancements of fisheries science with stakeholders and decision-makers in their development of science-based solutions for fisheries issues. She now serves full-time as Director of Operations for the foundation. Through her work with FCF and the International Finance Corporation, she has worked on several field-based projects in Canada, Bahamas, Thailand, Nepal, Pakistan, and Bhutan. Julie is an active member of the American Fisheries and has served as President of the International Fisheries Section and the Science Communication Section, which she helped found. She has received the society's Emmeline Moore Prize for her work in promoting diversity as well as their Meritorious Service Award. She also serves on the Advisory Council for Go Conscience Earth, an NGO focused on community conservation in the Congo and is a member of the IUCN SSC Freshwater Fish Specialist Group. In the communications arena, Julie oversees the communication programs for FCF, has organized and moderated consensus building roundtables and workshops to engage with the natural resource constituents. She is on the Ambassador Council for the ABT Narrative Training program and is currently part of the team that directs the AFS Climate Ambassadors and Climate Fellows communication training programs.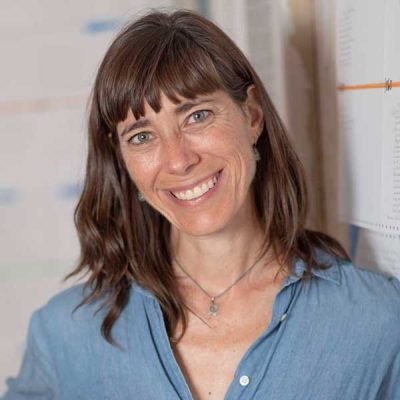 Carolyn Hall
Works on Water
Exact Communication
Carolyn Hall is a Brooklyn, NY based historical marine ecologist, science communications trainer, and award-winning professional dancer. She holds a Masters in Marine Science from Stony Brook University where she focused on the historical impact of dams on access to alewife spawning habitat. That combination of on-the-ground and in-the-archives research led her to continue exploring the relationship of past coastal communities and resource use to present conditions and future possibilities. Currently, her focus is on personal, interactive art-meets-science projects designed to encourage reconnection between people and their environments. She is often found working along shorelines hatching plans to make complex, data-rich issues around fish, water, and climate change more understandable, embodied, and memorable through artistic public engagement. She is a core team member of the art collective Works on Water, the research assistant for best-selling author Paul Greenberg, and is a co-founder of Exact Communication. She is also proud to be part of the team that directs the AFS Climate Ambassadors and Climate Fellows communication training programs.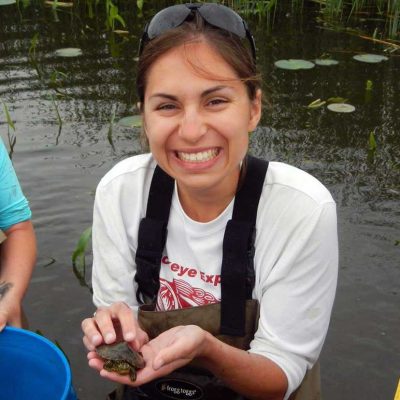 Katie O'Reilly
Postdoctoral Researcher
University of Notre Dame Stream and Wetland Ecology Lab
Katie O'Reilly is a Postdoctoral Researcher at the University of Notre Dame, where she also earned her Ph.D. studying Great Lakes coastal ecology. While formally trained as an aquatic ecologist, she is also passionate about helping scientists become more effective communicators. She has co-authored peer-reviewed publications on challenges faced by scientists in doing public engagement and changing public perceptions of so-called "rough fish" species. She also uses Twitter to engage audiences about science through her handle @DrKatfish and the annual #25DaysofFishmas campaign she created in 2016. Katie also served as a Sea Grant Knauss Policy fellow in 2018, which provided a year-long placement as the Science Communications Specialist for the National Sea Grant College Program in Washington, D.C. She is currently part of the team that directs the AFS Climate Ambassadors and Climate Fellows communication training programs.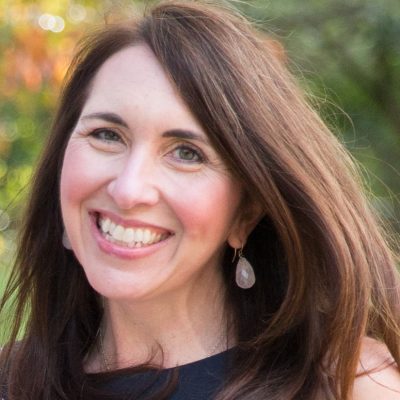 Drue Winters
Principal
DBW Strategies
Drue Banta Winters is a principal at DBW Strategies, specializing in government affairs and strategic communications. With nearly two decades of experience in natural resources, fisheries, aquaculture, and ecosystem restoration, Drue brings a wealth of real world communications expertise to AFS' science communications programs. Most recently, she served as the Policy Director for the American Fisheries Society. Previously, she served in a key leadership role for the State of Louisiana on the BP Deepwater Horizon oil spill and handled legal and policy matters on a range of fisheries issues for the Louisiana Department of Wildlife and Fisheries. Prior to her tenure with the State of Louisiana, she served as a federal policy advisor on the long-term recovery of the Gulf Coast following Hurricane Katrina. 
Ms. Winters is a native of south Louisiana. She holds a B.A. from Louisiana State University in political science and a J.D. from LSU's Paul M. Hebert Law School. She resides in Chevy Chase, Maryland, with her family.